Varitronics Inc.
Leading the way with innovative Doctor ~ Nurse Call System technology.
Call us at 1-800-345-1244.
---
CS1210 Master Annunciator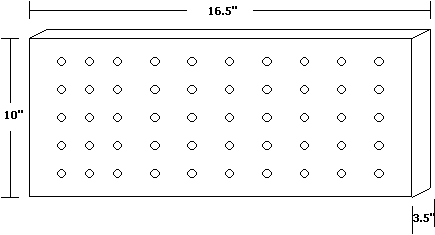 Annunciator Panel, used with CS2000-10S systems,
is surface mounted with dimensions as shown.
Material:.060 aluminum.
Finish: paint, fine textured Polane-T.
Color: cream (Sherwood Williams: FG3TXA-1698-5210).
Mounting: surface mounted (3.5" depth).
Other Models: CS1220 Dimensions: 10"H x 28"W x 3.5"D.
Used in CS2000-20S systems.